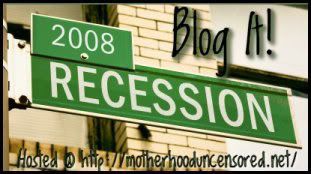 If you're in the United States and if you're like most of us, you're feeling the effects of our economy. Whether it be the high price of gas or milk that drives you the most insane, most of us would agree that we could use some extra cash...although I'm not sure there is such a thing as "extra" cash.
Let's blog it! Kristen at
Motherhood Uncensored
has sent out the call. What do you need to do? Just click through on your feed readers, click links, just click, click, click! Click through to current posts, maybe even click through some archived posts!
All those extra page views can help out some
bloggers
. Doesn't do a thing for me as far as I know, but some
bloggers
must get paid by the number of page views or something. (Fill me in if you know!)
Hey, visit some of the great
bloggers
on my
Zebra roll.