Hi, I'm Heather. I am a stay-at-home-mom of 3 children, 9-year-old "Turkey" (M or Miss M), her 7-year-old brother "Destructo-boy" or "Accident-prone Man Jr" (K, or K Man) and their 3-year-old sister Ms. D (The Monkey). My husband, Craig, (aka the Incredible Master Fisherman) has been putting up with my quirks for almost 13 years now. We've been married for nearly 11 years.
Why Cool Zebras?
More Explanation.
Want to know more about me? Really?
100 things

Reviewing at
Also blogging at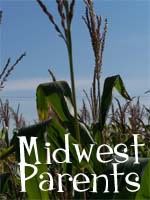 Also blogging (occasionally) at
Culture Brats.

Contributing blogger at
PAIIRenting Post
.